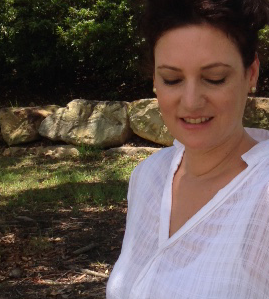 Hi, welcome!
I'm Veronica, brand developer and designer based in Gold Coast, Australia. From my desk I help entrepreneurs, and established businesses,  understand and leverage the power of branding in order to stand out, differentiate themselves from the competition, and attract their perfect clients. I've been styling brands, marketing collateral and building websites for over 10 years. Branding is the axis point  for what I do well and, what I love to do.  
On a personal note, I grew up in one of the most beautiful places on earth (Patagonia, Argentina), I travelled the world (staying in 5* hotels and got paid for it), I met my husband (he will be reading this, I have to mention he is very handsome and supportive:) 10,000km away from home, we now have three beautiful kids, an amazing family, and friends in many continents. I live in a beautiful city (Gold Coast, Australia), I have completed a degree in a second language whilst working and I'm fortunate to be able to do what I absolutely love.
I love entrepreneurship, spiritual and personal development. I enjoy using my creativity to capture ideas and then craft unique concepts that empower entrepreneurs to create amazing new businesses. My aim is to help you align what you do, with who you are, and translate this into an authentic and totally unique wrapper for your business.
My promise to you: All work will be delivered within budget and on time and be of the highest possible quality. There will be no nasty surprises and we will have fun in the process. 
Talk soon,
Vero xx
MORE ABOUT ME…
BBS Double Major International Bus. & Marketing Massey University, New Zealand
Professional Member Marketing Association of Australia & New Zealand (MAANZ)
Mum of three
Serial Entrepreneur
Ex- intl. flight attendant > Love to travel
Top shows; GOT, Vikings, Outlander.
From beautiful Patagonia, Argentina
Don't forget to connect with me through
 or

Think we are a good fit? Great! Click here and let me know about your project.
If you have any questions, comments, or have discovered an anti-ageing cream that actually works, use the form below.
I'd love to hear from you!

It was very easy to understand the process.
The questionnaire was very comprehensive and makes you really think about what you want and why you want it. How else have I benefited from our work together? Building a level of trust, ease of communication, more of an understanding how the branding process works and how important it is to have consistency. Your work is very creative and artistic. You are passionate about what you do and you value your client's input. The work was done quickly. You were responsive to my changes and I had no hesitation in speaking up and saying when I didn't like something or wanted to make suggestions. There was also the option to discuss anything not understood on the questionnaire."
Deborah King

" …she helped tie all my elements together which has given me the confidence I need to move forward.
I chose her over other designers because I knew her expertise was in branding and not just graphic design. Although, at first, I didn't really think I needed help with branding, I soon realized that it was exactly what I needed. I can't tell you how many hundreds of hours I've spent playing around with graphics, trying to decide on colours and fonts to use. As a result, I didn't have much consistency across my websites and social media pages. Veronica helped give me the clarity I needed. She understood my vision and was very quick to complete my project. I would definitely recommend her to anyone needing help with branding and just wanting more clarity for their business."
Mindah Lee Kumar