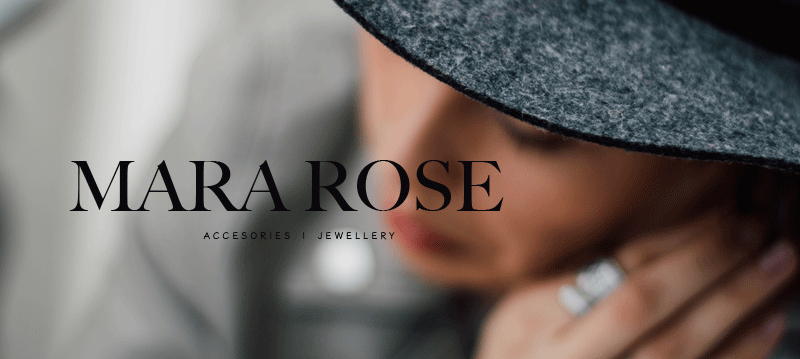 what's included
All ready to use files, in JPG and/or PNG format and sizes (including main logo, alternative logos, watermarks, patterns, business card design, and social media icons). Also included; a Brand Board to inspire and encourage brand consistency and Mini Brand Guide that includes use of typography, and colour palette. One round of revision is included. All final files will be easy to access, and ready to use from your private Brand Library.
Mara
Rose
YOURS FOR $498
Mara Rose is a classical and elegant brand identity, inspired by the simplicity of the 'little black dress'. The collection of patterns, colours and other elements bring about a beautiful mix of naive femininity and effortless sophistication. This brand identity is best suited for a company with straightforward values like honesty, responsibility, prestige and sensuality, and medium to high priced offers.
The patterns and watermarks are specially designed for their practicality and can be easily applied across a wide range of marketing collateral and stationary for maximum effect.
---
Stock images are not included, and are used for display purposes only. No printed material other than 50 business cards are included in this package.
All prices are in usd. Photo Credit: Luke Pamer
How it works

Step One
Before you purchase this brand, you will have to fill in an application form. Filling this form does not guarantee the purchase of the brand. Successful applications are based on first-come / best-match basis.

Step Two
If your application is accepted, you will receive a notification by email within 24 hours. This e-mail will include an invoice for the total amount of the purchase price and further instructions.

Step Three
Once full payment is cleared, I will customize your new brand by adding your Business Name and Tagline. This must fit into your chosen RMB without requiring major changes. I will, however, consider reasonable customizations as, for instance, adjustments to the colour palette.

Step Four
Once you are happy with the final designs, these would be available to download (in a variety of sizes and file formats) from your password protected Brand Library. Time to launch your new brand, yay!