Truth is, if you want to get your ideal customers' attention, intentional branding and quality design will be the absolute variables of your success.
Check out below my online and offline trainings and learn how I can help you take your brand and business to the next level.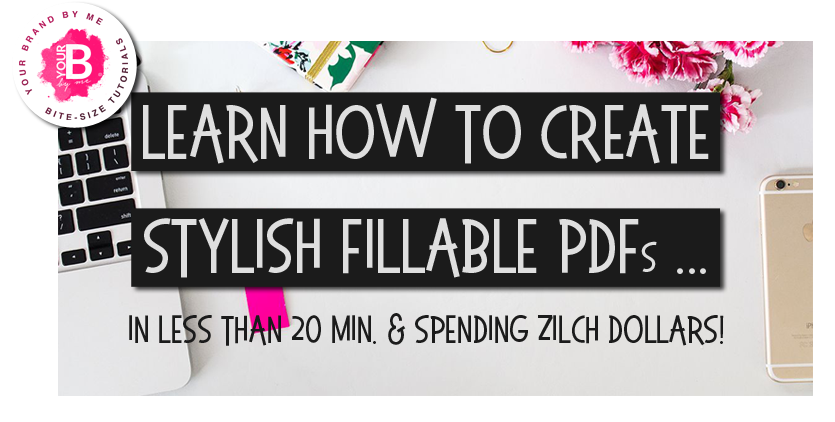 CREATE STYLISH FILLABLE PDFs IN NO TIME AND WITH ZERO DOLLARS
$27 USD
Get immediate access to:
• Step-by-step online video training
• PLUS the Cheat Sheet
---
STAND OUT & ATTRACT – BRAND CLARITY WORKSHOP – AUGUST'17 – GOLD COAST, AUSTRALIA
ONLINE COURSES
BRAND LOVE AT FIRST SIGHT – WAITLIST
SOCIAL MEDIA BRANDING MASTERCLASS – COMING SOON
FREE TRAINING
DREAM CLIENT MASTER GUIDE – GRAB IT NOW!