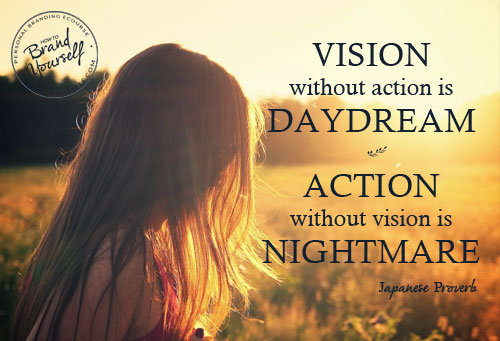 Have you ever felt envious (in a non-pin-a-voodoo-doll kind of way) of a fellow entrepreneur?
You know… those that you think are in a total different league from the one you are in; running a successful business with an incredible following, flawless branding, connected to all the big names, constantly launching amazing offerings … and they just started only months before you did?
At one point or another, we all feel like this, even those you admire. I promise.
Truth is building a business it's not easy. And this is all part of the journey; a learning process that includes trial and error, adjustments, frustration, insecurity and personal growth.
The danger is, that when all this, 'looking at what others have that you don't', happens; doubts, worries, limiting beliefs, and procrastination starts creeping into our minds and we then start focusing on all the negatives and end up being paralysed with fear.
Success doesn't just happen , you create it.
And it all starts with a VISION; a vivid picture of what it is that you want to achieve.
Many entrepreneurs start with, "I want to make x amount of money per month', 'I need to get 1000 subscribers', 'I'm good at this', 'I can try this, 'I have this idea', 'I have that idea'.
The problem is they are all over the place, there's no direction, purpose or vision that brings together a plan of action.
Those successful entrepreneurs that you admire know..

exactly what they want to achieve

why they want to achieve it

the person they need to become in order to achieve those things

how to program their mind to focus on the positives and take action towards their goals.
What does success look like in your business?
Think about what the big picture looks like for you and then work backwards to figure out what pieces of the puzzle will support that vision. If it isn't taking you there, ditch it out.
THINK BIG AND WRITE IT ALL DOWN! THE SKY IS THE LIMIT!
Now it's your turn; in the comments below tell me, if any, what methods do you use to remind yourself of your vision? For me it's vision boards walls
Are you struggling to put all the pieces of your brand puzzle together? Help is on its way, click here for details >>